Member Benefits
A leasing resource for the modern member.
With technology powered by Intellirent your members receive:
Secure, easy and mobile optimized rental applications,

Verified and trusted tenant screening, from tenancy verifications to TransUnion reports,

Syndicated rental marketing captures the most potential renters, fast

... and that's just the start.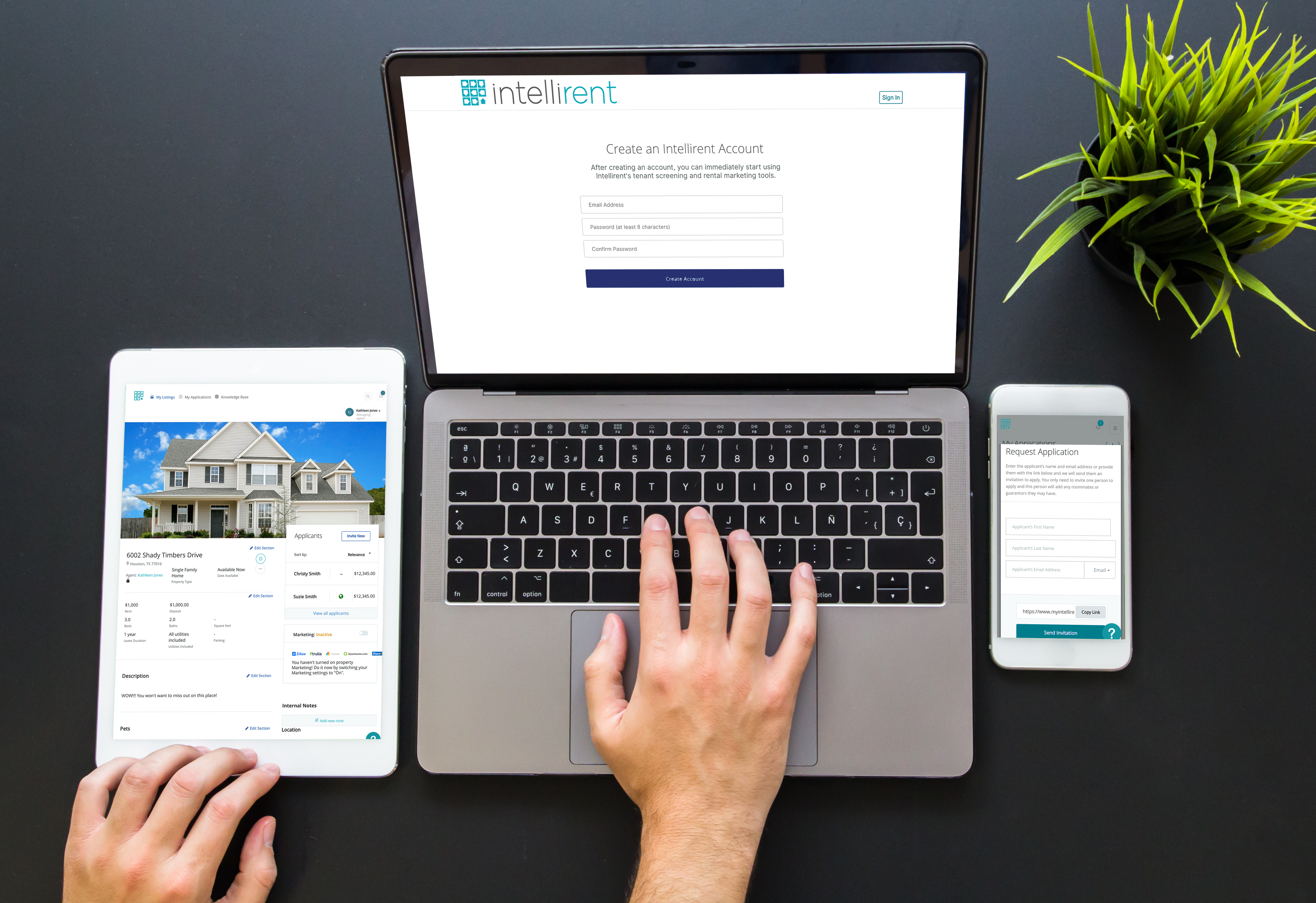 Association Benefits
Better for Your Bottom Line
How It Works
Getting Started with Intellirent is quick & easy.
Step 1: Agreement
Meet your association account manager to discuss your business needs and decide on a timeline that works for you.
Step 2: Development
Let us take care of this! Zero onboarding fees. The Intellirent team will get to work branding and building your custom member dashboard and integration.
Step 3: Execute
Meet with our marketing and client success team to establish pre-launch, launch, and post launch goals for a successful member introduction.
Step 4: Engage
Together with your association account manager and our marketing team, we'll plan and develop member resources, events, and on-going training materials to keep your members happy and loyal.
Learn more about Intellirent for Associations
Let's meet!
Schedule a time below to meet with a product specialist and learn about options that fit your needs.
"Offering solid marketing and screening tools that benefit our members, Intellirent has served as a great partner to our organization. Their simple account setup and personalized support truly add value to SFAA membership." Vanessa Khaleel, Deputy Director at the San Francisco Apartment Association
"It all worked out for me. The application was a breeze for my applicants and one of the employers even commented how easy it was and they had never seen anything like that before. I also was appreciative of the marketing. I had so many responses so quickly. It's now rented. Craigslist was not my best tool this time around." Eldene P., San Francisco Apartment Association Member
"I am so happy with the service. I'm getting a lot of leads and a lot of good people - I just had to let you know!" Tami D., San Francisco Apartment Association Member